The waterfall approach to project management just doesn't work in today's age. Yet, traditionally, you buy a project portfolio management (PPM) solution, you deploy it, train your users and everyone is happy. Right?
Wrong
Chances are that on go-live day #1 something really important needs changing, and within a week a group of key project managers have forgotten how to allocate project resources.
The problem that by then you're stuck in an eco-system that isn't adaptable, isn't flexible, and will probably require you to request more budget to make that change and to re-train those users. And in rapidly changing business environments these problems are on-going
This is where pmo365 is different.
As your people, processes, projects and tech evolve, so does our technology. And our services mean we're right there beside you as your PPM tech partners from start to finish and everywhere in between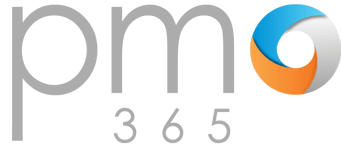 pmo365 has been partnering with corporate and government PMOs across Australia since 2008. We believe that well-deployed, well-managed and well-supported Project Portfolio Management (PPM) tools significantly improve the efficiency and effectiveness of project, program and portfolio management. This ensures better outcomes and accelerates benefits realisation. PPM is our business. It's all we do and we do it well.
We choose to work exclusively with Microsoft's technologies such as Project Online, Project Server, SharePoint, PowerBI and Dynamics. It's the most flexible and scalable technologies set, it supports organisations across all levels of project, program and portfolio management maturity.
Our experienced and well-respected consultants provide our clients with the best professional PPM consulting services to make sure that the tool, the people and the processes are aligned to deliver optimal value. In working with a diversity of Australian organisations, our consultants' knowledge and experience grows with each engagement: learnings that benefit all customers, both new and existing.
"Project Portfolio success means having complete Visibility & Control over all projects"
"With pmo365, we've taken the risk out of your PPM deployment: the power and flexibility of this tool, coupled with our optimisation services guarantee its uptake and success."
"The decision to work with Microsoft as gold partners has been validated many times, most recently with the release of the Power Platform for PPM - its an absolute game changer."