PMO Timesheet Reporting Software
Timesheet Reporting
For many organisations, timesheet management is a tedious, time-consuming, and resource-heavy process. It provides little value beyond telling the finance team how much an employee needs to be paid. However, the benefits of timesheet reporting systems are not exclusive to finance--they can be leveraged for other business applications to optimise enterprise performance and help in realising strategic goals.
In modern project portfolio management, decision-makers must be far better equipped to manage the availability of employees and contractors for additional projects. If an issue arises within a project or program, managers should be able to quickly assess who and what is available on-hand to assist..
What is Timesheet Reporting?
Timesheet reporting is an essential tool for PMO reporting. Rather than just a record of employment hours, a timesheet report lets managers see exactly how much time and resources are being used throughout the project lifecycle.

PMO metrics reporting helps project managers allocate resources efficiently, prioritise business and project needs, reduce bottlenecks, and identify any productivity pain points that might end up causing costly delays. Ultimately, good timesheet reporting software gives stakeholders the clearest picture of what is required to optimise each investment and increase the overall return of their project portfolio.
What is PMO Timesheet Reporting Software?
So, good PMO timesheet reporting software will not only keep a record of employment hours, but will also provide users the ability to see exactly how much labour - including which skill set - is available at any time. This facility is critical when managing multiple projects or programs. When timesheet reporting software lets you model future availability, and provides 'what-if' scenarios for unexpected events, it vastly improves enterprise agility and becomes a valuable risk management tool.
PMO365's Timesheet App, with comprehensive, accurate, and up-to-the-minute information from across the entire project portfolio, is a strategic business tool that builds efficiency and resilience within your business. When that information is combined with best-practice project prioritisation and analysis, your pmo metrics reporting is fully equipped to deliver the greatest value and return on investment.
Benefits of Choosing pmo365 for PMO Timesheet Reporting
PMO365 improves visibility and accountability by tracking progress and productivity across all tasks. It also provides accurate calculations of 'Earned Value' so that stakeholders can optimise their allocation of resources to all projects and portfolios. PMO Timesheet Reporting integrates cost management, benefit management, and timesheets for a more informed prioritisation of projects, linking day-to-day progress with strategic business goals. And, because PMO365 is updated instantaneously in real-time, it introduces the ability to make immediate changes to forecasts and undertake strategic interventions to prevent issues from escalating. This provides greater agility and resilience overall, as well as assisting in the assessment of benefits from the start to end of projects, and beyond.
Timesheet Reporting
Timesheets are a critical tool for any organisation to properly monitor, manage and maximise the effort (and/or money) spent on programmes and projects. However, harnessing their true power and fully mobilising the valuable information they offer is not always practical. For organisation's with hundreds of projects, the task can sometimes be simply impossible.
With pmo365, we help you input systems that allow you to gain full visibility and control over all your programmes and projects and give you access to wealth of information in your timesheet reporting to bring your PPM to another level.
What are the benefits of Timesheet Reporting?
There are plenty of benefits to timesheet reporting when it is done right. Here's a few:
1. Improving visibility and accountability
Timesheet reporting gives managers the ability to see how time and resources are being used throughout their programmes and/or projects. This visibility is critical to understand whether resources are being allocated efficiently and can help identify bottlenecks or productivity pain points that can lead to costly delays in a project's completion.
When done right, timesheet reporting gives organisation's the ability to track productivity and progress across tasks, projects, programmes and employees. This level of visibility not only helps managers better communicate the needs of a project and their deadlines to team members, it gives stakeholders a clearer understanding of how projects are maximizing their resources and increasing their return on investment.
2. Optimizing resources and cost management strategies
With timesheet reporting an organisation can see which projects are taking up their employees' time and properly calculate and quantify the earned value of those efforts. Earned value is a valuable yet often overlooked calculation that quantifies the 'worth' of the work completed to date. This calculation is critical to making accurate forecasts for the project's future progress and significantly impacts an organisation's cost management strategy.
With this valuable data, managers and stakeholders can ensure that resources are being properly optimized through their allocation to projects that produce the most value for the organisation on a strategic level. For organisation's with hundreds of projects, every cent shaved off and every resource optimized can make a significant difference.
3. Enhancing project prioritization and strategic alignment
When done right, timesheet reporting has the ability to link the value of day-to-day project progress all the way to the organisation's strategic business objectives. This is achieved through a completely integrated system (that pmo365 helps you achieve) that connects an organisation's cost management, benefits management and timesheet reporting processes.This level of visibility ensures stakeholders can make informed decisions on which projects they should prioritize based on critical information such as earned value. Timesheet reporting may seem like a tedious process, but don't overlook its ability to provide critical information that can impact an organisation on a strategic level.
4. Monitoring progress in real-time
With the right systems and software in place, timesheet reporting allows managers to monitor progress in real-time. This gives them the capability to make changes to their forecasts and make necessary strategic interventions to prevent issues from escalating into potentially detrimental problems that can completely derail a programme or project. In our fast-paced and constantly changing economic environment, agility in reacting to unexpected circumstances is necessary for an organisation's ability to flourish and consistently grow.
It is not enough to simply introduce post-implementation reviews to fill this gap. The main purpose of Benefits Management is that organisations no longer have to wait until the end of a project to see whether it has made an impact. Putting Benefits Management processes in place will allow organisations and decision makers to make sure projects are addressing the right objectives from its very foundations, increasing their project's impact and success.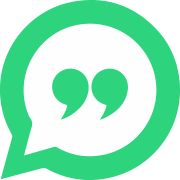 "This has been a successful implementation. We have very successfully introduced a world-class PPM system that fully support the PMO in its execution of projects at BPAY."
Why a good timesheet reporting software is important
You may have noticed throughout the benefits listed above, we've continuously emphasized the need for timesheet reporting to be 'done right' and with the right systems to be truly beneficial. This is because too many organisation's timesheet reporting has become a tedious, time-consuming and resource-heavy process that has not been able to bring out more value beyond telling the finance team how much someone needs to be paid. These limitations can largely attribute themselves to timesheet reporting software and systems.
Sadly, not all reporting systems and softwares are equal. While most softwares will help make the reporting process easier and less time consuming, they fail to provide value beyond tracking productivity. An effective timesheet reporting system needs to not only collect information, but integrate it with other organisation activities and departments so it can provide value on a strategic level. The problem here is that organisation's often use different softwares for individual processes that make them incompatible for integration.
How does pmo365 elevate your Timesheet Reporting?
The four key elements of post project reviews (PPR)
pmo365 helps your organisation streamline and integrate your Timesheet Reporting process across all programmes and projects to ensure all the valuable data is collected in the most efficient manner and can be used effectively on a strategic level.
You can either introduce pmo365 Timesheet App - if your organization doesn't have a timesheet application, integrate with existing timesheet application, or replace the existing timesheet application with pmo365 Timesheet App. pmo365 is available on browser, tablet or phone (supporting iOS and Android).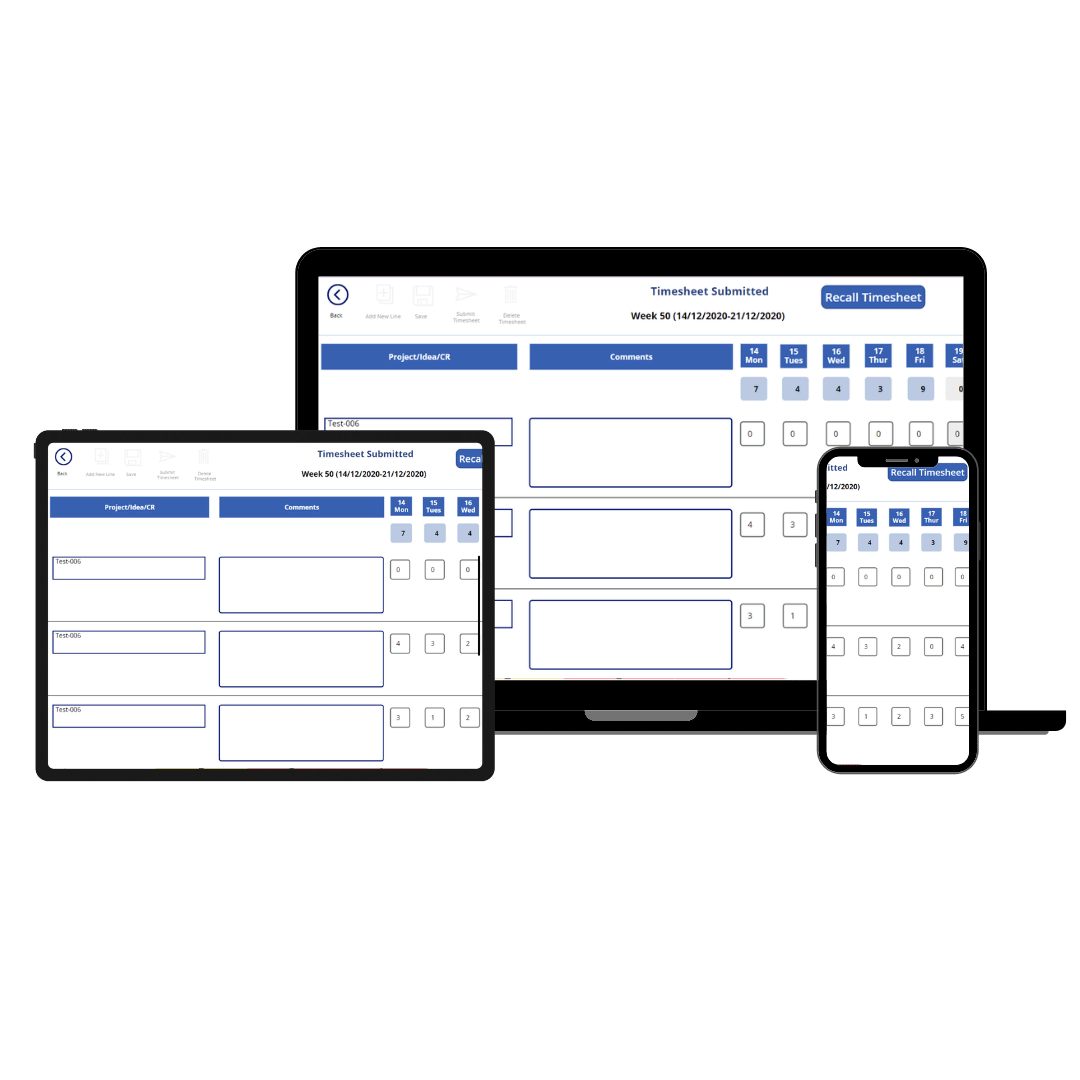 This integration is not limited to just Timesheet Reporting. We can help your organisation integrate critical data, processes and systems across your entire organisation. Even better, we we can integrate pmo365 with pretty much any external data source and take your organisation's PPM to another level.
If you want to know more about how pmo365 can elevate your Timesheet Reporting or elevate your organisation's overall PPM, book a free 30-minute PPM audit and speak directly with our PPM experts.
Our partners
We've worked with