What are the AI project management tools that are defining the next generation of project portfolio management? We look at all the different opportunities presented by AI.
This article in brief:
What is AI?
The Different Types of AI, and Data.
How to Prepare for AI.
The Growth sector: AI in Construction Management.
AI Tools in Project Portfolio Management.
How to Use AI for Project Management
AI, once a remote concept from 'the future', seems to be taking over the world. Today, we use AI draft emails, design brochures, create schedules, and research topics. Closer to home, we use it in smart devices, personal assistants, and talking with stores online. The AI future is here right now, and it's infiltrating many more aspects of our lives.
In project management, leaders must keep abreast of all the changes that can impact delivery. The role requires continual monitoring, calculations, and adjustments around processes to secure the best outcomes. And AI offers many helpful tools to assist.
On top of that, customers and other project stakeholders have greater expectations of what is possible from new projects. AI is an asset, not only for the automation of repetitive tasks, but for driving enhancements in new product capabilities. AI tools help guide new project decision-making and are helping to build products and services once only dreamed of.
Right now, we can get ahead of the game by understanding AI's capabilities and how it will change the ways we work.
In this article we look at how AI is already impacting delivery processes. In time, automations and AI assisted processes will become an essential feature of project management. We explore the skills that will help you embrace future developments in AI and get you ready to leverage them.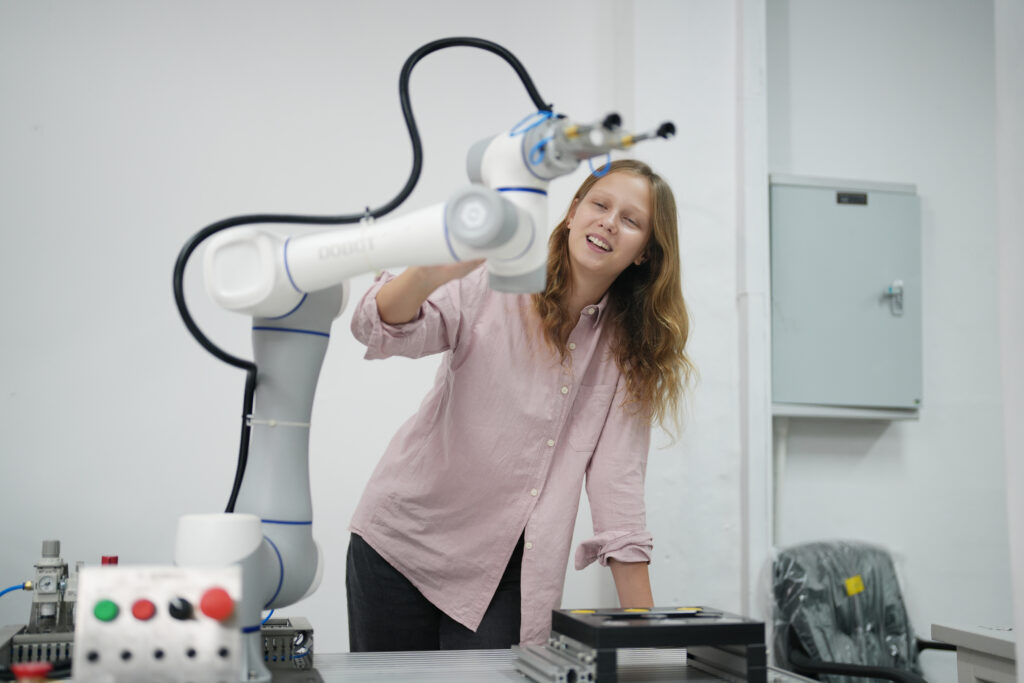 What is AI?
Let's start with the basics: what is AI? According to Gartner, Artificial Intelligence (AI) is:
"advanced analysis and logic-based techniques, including machine learning, to interpret events, support and automate decisions, and take actions."
The key thing to understand is that AI uses strict logic and rules-based frameworks designed by programmers. In other words, its effectiveness is highly reliant on human input. We are the ones who proscribe, limit, and extend its capabilities.
In project management, experts predict that AI will manage 80% of current project management responsibilities by 2030. Given the weight of responsibility currently carried by project managers, that might seem unlikely. However, when you consider the various types of AI and how they might be developed, such predictions are not so far-fetched.
The Five Main Types of AI
Machine Learning
Deep Learning
Knowledge Based
Decision Making
Robotic Process Automation (RPA)
These types can be generally grouped into either 'Machine Learning' or 'Knowledge-Based' AI models.
Machine Learning-Based Models
Machine learning analyses data and builds models by detecting patterns. AI's ability to detect patterns in raw data and apply those patterns in decision-making is hard to ignore. The key benefit is the elimination of human error and bias, improved decision-making capabilities, and a reduction in manual tasks. Machine learning acquires knowledge quite literally by observing data without prior learning ('domain knowledge').
Deep learning is a sub-category of Machine learning. Deep learning predicts outcomes based on probabilities. It does this via interconnected nodes which process input signals and generate results through 'neural networks'. These networks are inspired by the human brain. Deep learning AI can independently make predictions of future outcomes and take appropriate actions. Using these functions, deep learning will interpret and process enormous amounts of data quickly and efficiently.
Knowledge-Based AI Models
Knowledge-based systems, unlike machine learning, rely on the software being given pre-existing knowledge systems to make decisions and solve problems. This knowledge is typically based on rules, facts, heuristics, ontologies, and other structured data formats – like languages. Such systems are constructed to mimic human intelligence, skills, or behaviour. So, knowledge-based AI typically consists of the knowledge base, an inference engine for reasoning, and a user interface for interaction. Ongoing maintenance and improvement are based on user feedback and evolving domain knowledge.
Decision management AI creates processes based on internal rules and logic. It works in conjunction with other technologies by responding to triggers in the information it receives. Thus, Decision Management AI analyses data, assesses options, and provides recommendations based on its internal logic. Functions include data analysis, the modelling of historical data, predictive analytics, optimisations of variables, personalised recommendations, risk assessments, process automation, and even fraud detection.
Robotic Process Automations (RPA) are technologies that deploy 'bots' to complete tasks by following a defined set of instructions. While RPA is a form of automation, it is not inherently AI-driven. The tasks RPA completes are often mundane, repetitive tasks like data entry, extraction, and transfer, navigating user interfaces, completing forms, and extracting information from documents. RPA technologies are currently growing at an annual rate of 23% a year. In addition, analysts predict 90% of RPA vendors will offer generative-AI automation by 2025.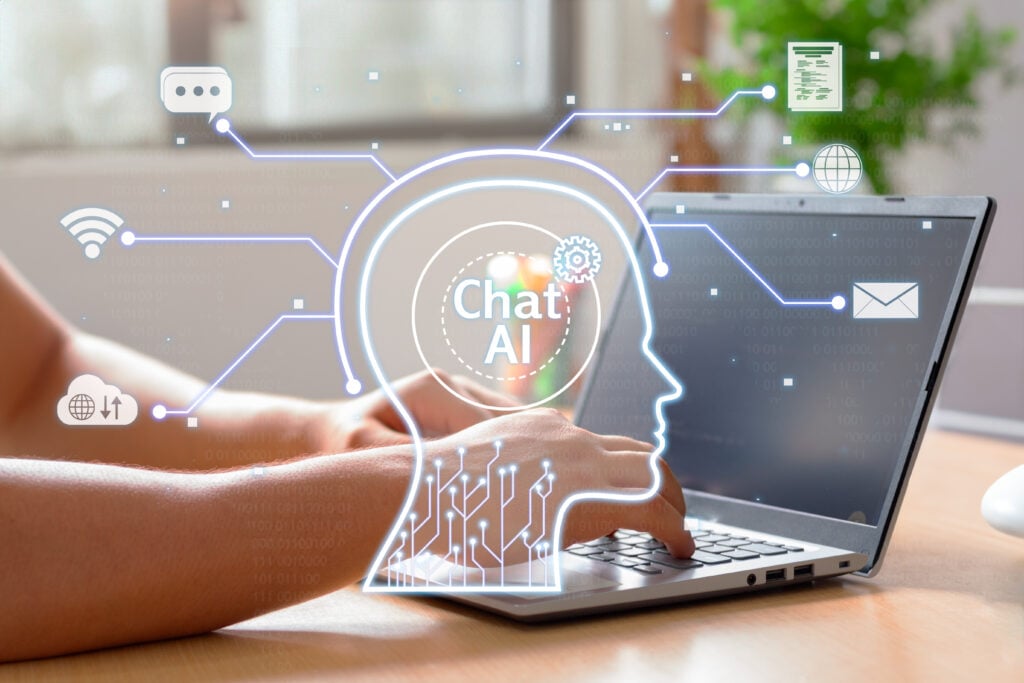 The Different Types of Data Used in AI
Data is the basis on which AI functions. Therefore it requires the most accurate and detailed data available. Without it, AI can be useless, or even harmful, to your objectives.
There are three distinct types of data used by AI:
Chat data,
'Our' data, and
Knowledge data.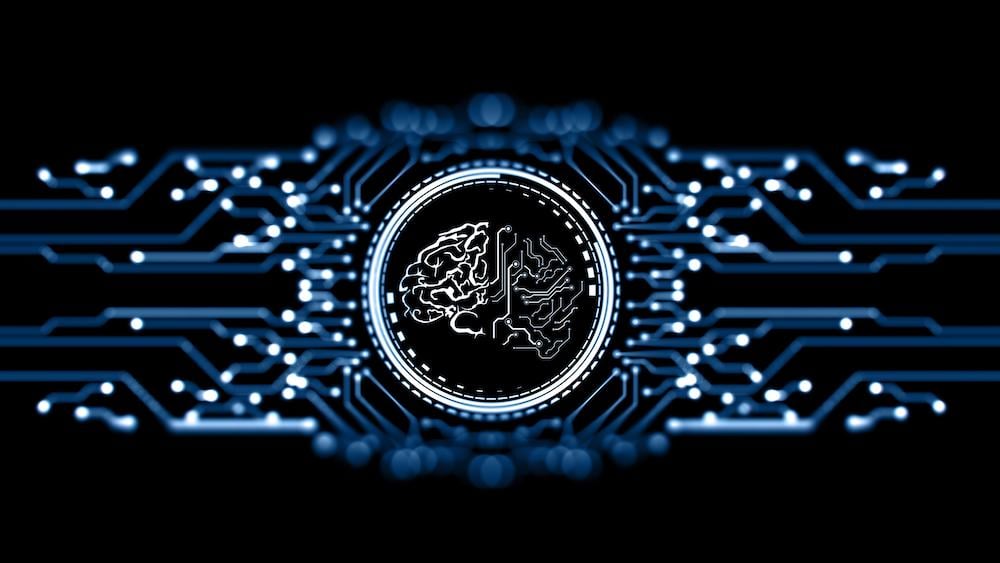 CHAT DATA
Chat data allows AI to understand human language and queries. In fact, the main goal of chat data is interaction with humans. Today, AI has learnt to understand and construct sentences independently with a deeper understanding of human language. Thus, the reason ChatGPT is so revolutionary is because it understands intent and makes intelligent decisions around the response.
OUR DATA
'Our' data is the data that is captured through your activities. In project management, therefore, Our Data includes things like:
Organisational schedules and milestones,
Resource usage,
Financial data, including budgets and forecasts,
Actual spend,
Labour costs,
Accounts and any other data residing in ERP solutions,
Risks, issues, and lessons learned,
Phases or stages of progress,
Governance procedures,
Approvals and information required for approval,
Project health, and
Status reports.
This data is crucial in project management, but it has a specific application in AI. By applying historical data AI can optimise processes for better performance.
KNOWLEDGE DATA
Knowledge data, is all the information AI has acquired by itself. This is the information it has learned from the internet or from other external sources of information. However, given that AI does not have the experience to decipher which of its acquired data is the most effective or truthful, it must rely on human experience to determine authority. That means the answers AI offers will be based on the most popular or common practices, and not necessarily the most correct.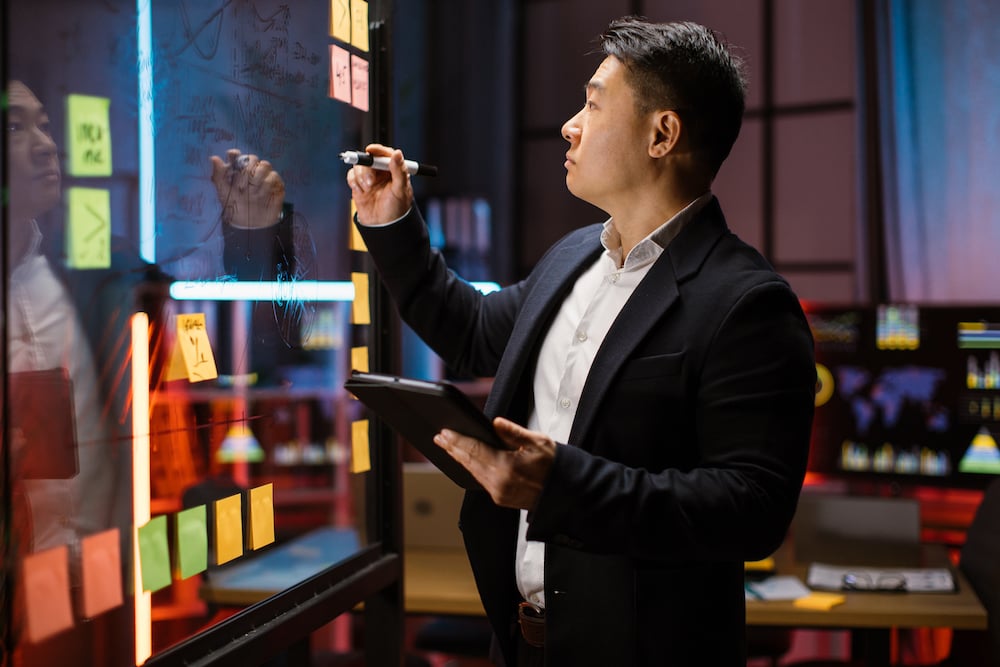 Laying the Groundwork for AI Project Management Tools
However, to realise the efficiencies of AI, enterprises must first ensure their data management is comprehensive and reliable. Firstly, a centralised database for all project data is essential. This is because AI is only as effective as the data it has access to. So, whatever enterprise resource platform and software solutions are used to manage activities, all sources of data need to be linked to a 'single source of truth'. Connecting data on a single platform creates significant savings in time and resource usage. Enterprise updates and reporting are instantaneous, and AI tools extend the efficiencies offered by PPM software solutions. The alternative is 'scattered data', where project information is kept on remote servers and in disparate locations. This kind of data management reduces productivity and creates delays in reporting.
How Will AI Project Management Tools Affect PMOs?
Many project management solutions are already integrating AI. Through these features, project managers have been able to streamline their processes, and enhance the effectiveness of their PMO. There are many organisations already using AI in project management solutions for scheduling and many other PMO tasks. The convenience and greater efficiency of such tools will only increase their use over time.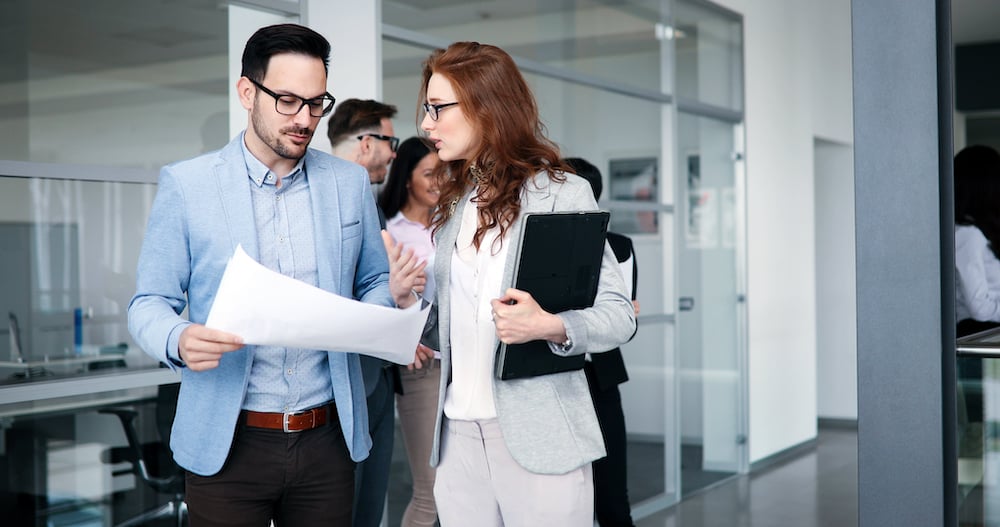 ChatGPT and the AI Project Manager
pmo365 is a real-time, comprehensive PPM solution that is starting to incorporate AI tools into its offering. With ChatGPT, pmo365 is revolutionising its project scheduling, risk analysis, and reporting tools:
Scheduling
To create a pmo365 schedule with ChatGPT, users create a project (in pmo365's Project app or any connected application) with start and finish dates. By clicking 'apply template', the user can then select the 'start from AI' option. From here, they describe the initiative or project and ChatGPT's AI will instantly produce a schedule for them. It can create GANTT charts with all phases and stages articulated according to the dates inputted. The more specific the user-supplied information, the more detailed and tailored theschedule will be.
Risk Analysis
In risk analysis, ChatGPT in pmo365 lets the user ask a question around the likely risks for their project. For example, when asking what the top 10 risks for an ERP implementation might be, the solution responds with possibilities ranging from legal issues, incompatibilities with existing I.T. infrastructure, lack of employee involvement, and vendor unreliability. However, in this instance, ChatGPT was using purely knowledge-based data to generate the answers. By inputting the organisation's own data it would generate a far more accurate and useful set of potential problems. Thus, with access to historical data on project scheduling, indexing, lessons learnt, risk assessments, and trend analysis, ChatGPT is empowered to provide stunningly accurate responses based on lived experience.
Reporting
Generating reports through AI is a game changer for many project managers. Reporting is notoriously time consuming given the need to track down and reconcile any number of project files. Consider the work involved if you were asked to complete a report which listed your organisation's top 10 projects by cost, and to create a pie graph representing this data. By the time you have sorted through all your projects, calculated their expected spend, and inputted this information into a pie graph, the actual report could be a week out of date. Even when using powerful business intelligence tools like Microsoft BI, you'd have to generate many queries to get to the answers you're looking for.
AI removes all those steps. By linking AI to your real-time data, the user simply queries the AI Agent to "list the top 10 projects by costs and input this data into a pie chart." Within minutes, it will have completed the task.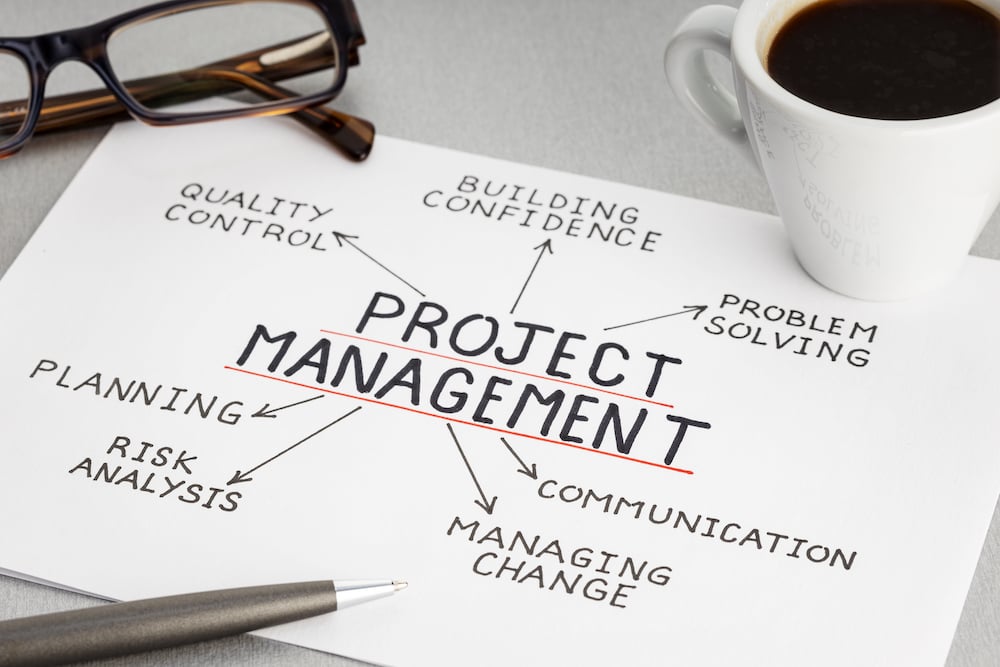 What are the Opportunities for the AI Project Manager?
If AI will indeed eliminate 80% of current tasks associated with project management, the key to staying relevant is understanding what it can already do. The best way to learn what's possible is by integrating AI into your project practices now.
Greater automation of tasks naturally changes the role of the project manager. Project managers will, therefore, be those people who can integrate useful AI tools into project practices. Project managers themselves are likely to transition to 'soft skills', such as ideation, communication, and problem-solving rather than the more routine tasks currently associated with the role.
Let's delve into some of the challenges and opportunities presented by AI project management tools.
The Challenges of AI for Project Managers
Firstly, many people simply don't understand what AI is or what its actual capabilities are. A general lack of understanding leads to fear and an unwillingness to engage with what it offers. Fortunately, AI is not boundless in its present form. The suspicion that it will take over all our jobs and our freedoms is akin to the fears surrounding computer technology when they first entered the workforce. However, by learning what AI can do for your productivity and optimising your current processes, you will be at the forefront of understanding what new opportunities this technological leap presents for human intelligence.
The second challenge, like the first challenge, is the skills barrier between project managers and AI. There are currently no courses or university degrees which provide training for project managers in AI. Thus, many project managers are not yet equipped to experiment with the capabilities of AI, and therefore don't understand its potential.
Finally, there are legal, regulatory, and ethical implications in using AI. Because this is still very new technology, there are associated risks that users need to be aware of. Therefore, it pays to also invest time in understanding the standards that your organisation will need to comply with when utilising AI for project management. This is particularly important for those organisations that manage large quantities of data, including personal information. Also, ensuring that you maintain ownership and control of all organisational data is a key consideration when choosing any PPM solution.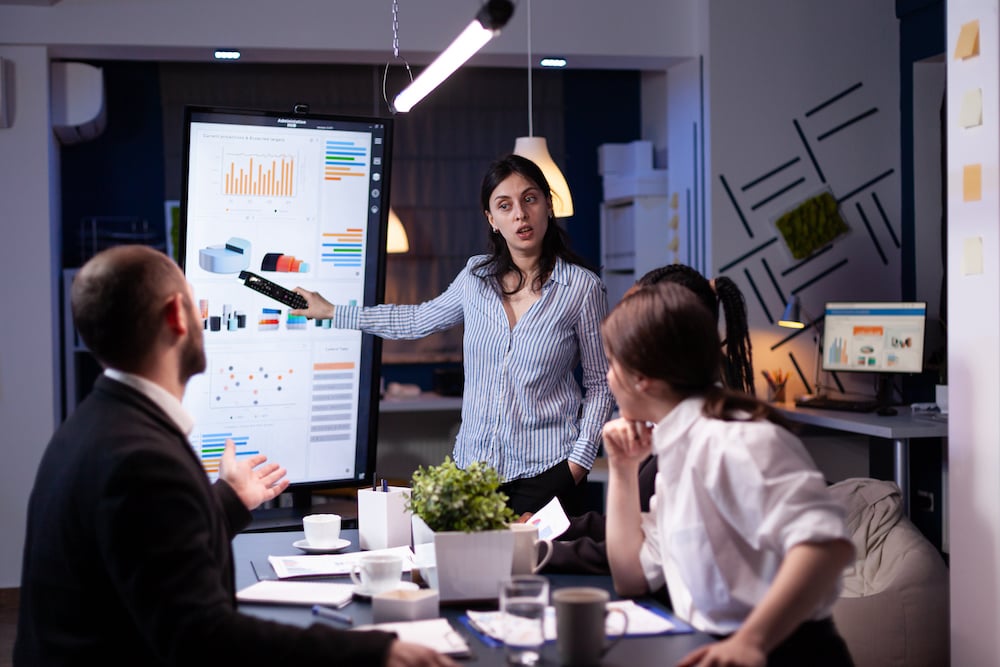 The Skills Required of the AI Project Manager
AI will accelerate the shift in workforce skills, so technological skills, higher cognitive skills and decision-making will be valued.
There will also be an increase in demand for data science skills. The success of AI depends on the ability of its users to implement it. Consequently, project managers with a deep understanding of data flows and processes will be particularly sought after.
Further, we will see an increase in data-driven decision-making. AI processes large amounts of data and project managers familiar with business intelligence tools and analytics will be invaluable to enterprises looking to gain strategic value from data.
Finally, 'soft skills' will be increasingly important for project managers. With technical tasks supported by AI, soft-skill activities such as communication, team building, ideation, and problem-solving, will be important to realise the productivity gains created by AI.
However, all these developments suggest a much greater role for the Project Management Office in the typical enterprise. The PMO, already growing in importance, will enhance its role as a driver of strategic growth, with the increasing impact of AI on project management tasks. Future PMO leaders will have to develop unique skillsets to manage complex portfolios and pursue greater returns on investment.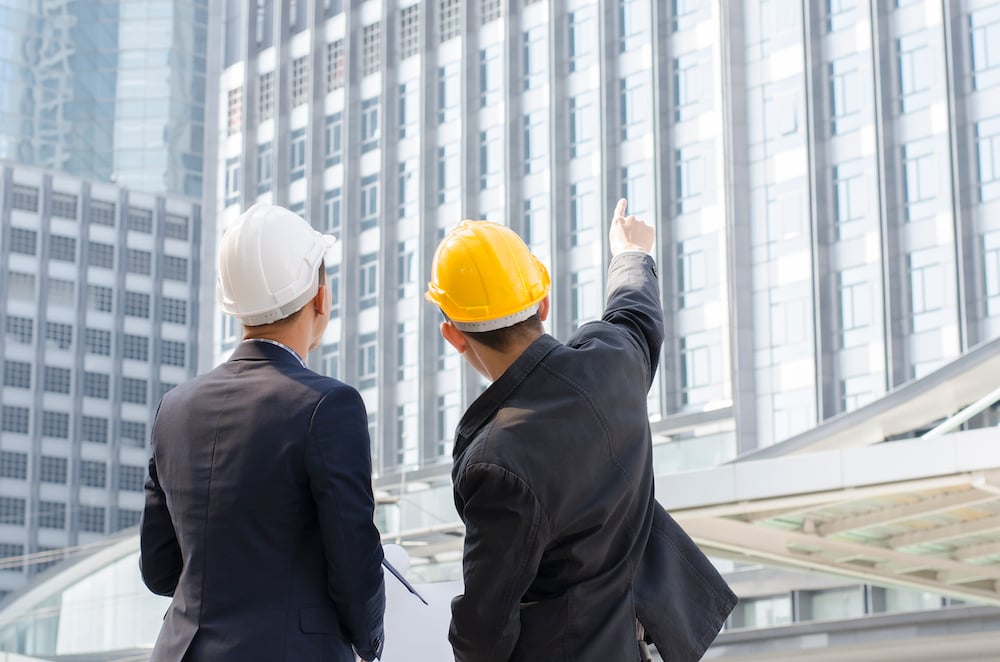 AI Project Management Tools under Construction
As one of the oldest industries in the world – and perhaps one of the most profitable – construction has been slower to adopt new tech in project delivery. In many cases it is suffering from ineffective project management, inadequate skills, and poor design processes. In part, this is due to the fragmented nature of construction, its dependency on public demand, and its informality. However, streamlined processes and AI could solve many of these issues in a very short space of time.
How Will AI Impact Construction?
According to McKinsey, if the construction industry could catch up to the 2.8% global labour-productivity growth, it could add nearly $1.6 trillion to its bottom line. That figure alone is reason enough to investigate the potential of software solutions for construction projects.
By ensuring data consistency and accuracy in the construction industry, AI can streamline processes, improve decision-making, and create significant returns.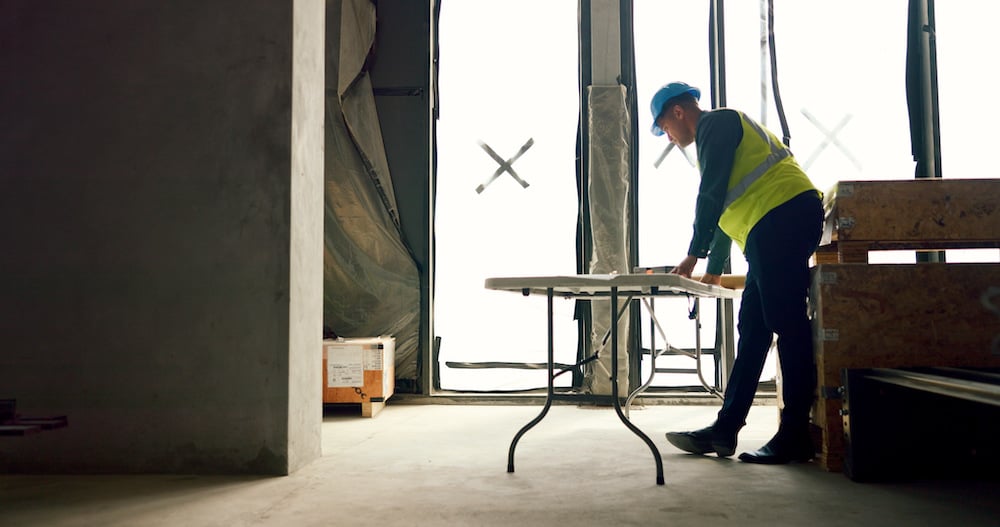 ---
Five Ways AI will Revolutionise the Construction Industry
1. Mitigate risk and improve onsite safety on construction projects
The worst mistakes are the ones that are repeated. This is never truer than when the safety of employees is at stake. However, it can sometimes be hard to recognise where dangers on a construction site lay, or what caused the same mistake to be repeated. Machine-learning AI identifies patterns and analyses risks in projects to assist project managers to find patterns that may not be immediately obvious. This includes analysis of past projects to inform accurate risk modelling and analysis of current projects in real-time. Data can even be validated with photos and videos made possible by wearable sensors and proximity sensors. Apart from the obvious reduction in risk made possible by this technology, there are also significant efficiency and human gains from making construction sites safer to operate.
2. Streamline Cost Management
Construction, like all projects, requires the careful monitoring of financials and resources for optimum delivery. However, one of the greatest inefficiencies in construction is inaccurate, or delayed, data around budgets and resources. AI streamlines and automates many resource management functions through robotic process automation (RPA) and predictive analysis.
3. Elevate Construction Planning
By using AI in conjunction with centralised data and a comprehensive project management software solution you acquire more accurate estimations, calculations, and real-time reports. Furthermore, this allows project managers to conduct thorough predictive analyses, scenario building, and contingency planning. The net result is optimisation of project portfolios so the PMO can prioritise the most strategically important activities and allocate resources as effectively as possible for maximum return. Then, as projects are delivered, AI can be used to continuously track and monitor all facets of delivery, including risks, schedules, and cost estimates.
4. Address Labour Shortages and Optimise Resources
Some estimates suggest that real-time analysis can increase productivity by 50%. By enhancing the role of resource management, AI can evaluate workloads and help identify and reallocate under-utilised resources. With better allocations of resources, productivity is improved by maximising enterprise capacity and reducing waste.
5. Simplify Post-construction Activities
Some AI tools provide maintenance and monitoring activities for 'completed' projects. These include build information modelling (BIM) that can estimate the status and performance of the finished product.
---
The Revolution in AI Project Management Tools
From this general introduction to AI and its impact on project management, it's easy to see just how significantly it will change the industry. AI is already so advanced that it is integrating with many project management solutions and bringing benefits to project managers with its productivity revolution.
AI's ability to process vast quantities of data, and use this information to offer meaningful insights, is likely to become the biggest contributor to growth in project portfolio management to date. From predictive analytics and automated task assignment to resource optimisation and real-time monitoring, AI is bringing radical improvements to efficiency and decision making.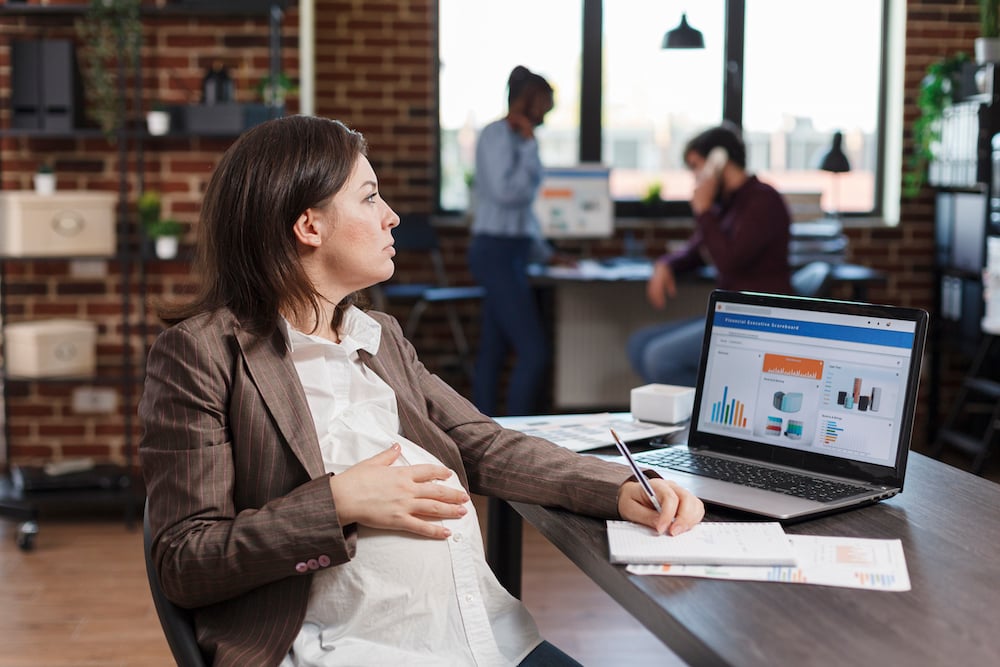 The AI Project Manager of Tomorrow
AI will create huge changes in our workforce. Naturally, this will change the skills which are required, and which are most highly prized. Tech-savvy skills, such as data management and data science, higher cognitive and decision making (or soft) skills are likely to be top of the list.
Furthermore, an awareness of the issues caused by lack of knowledge around AI, lack of training, and legal implications of managing data with AI, require careful consideration. Research around compliance and research into how your organisational data is stored and managed is essential.
Finally, we've seen the types of data which AI uses to generate meaningful insights for our projects. In fact, ChatGPT is, as we have seen, already been used to produce schedules, conduct risk analysis, and generate complex reports.
There is perhaps no more obvious candidate for AI than the productivity gains it offers construction management. Here, AI is poised to radically improve project planning, estimations, prioritisation, and safety practices.
Conclusion: Getting Ahead of the AI Game
As AI in project management continues to evolve, we must be ready to adapt its changing landscape. Adaption is not just a begrudging awareness that our methods of working must change. On the contrary, it is a readiness to utilise whatever new tools and methodologies that show promise. Arguably, AI is the most important tool we can use to get ahead of the game.
To read more about AI in project management, and other information about project management solutions for your enterprise, check out our blog here. To request a demo of pmo365, talk to one of our experts today.